Vanity Cabinets: How to Find the Size For You
Views: 690 Author: Site Editor Publish Time: 2021-07-29 Origin: Site
There are two types of bathroom vanities: freestanding and built-in. Freestanding vanities are good for small spaces and come in many styles. Built-ins are better for larger spaces, typically offering more countertop space and storage. Here are a few other considerations: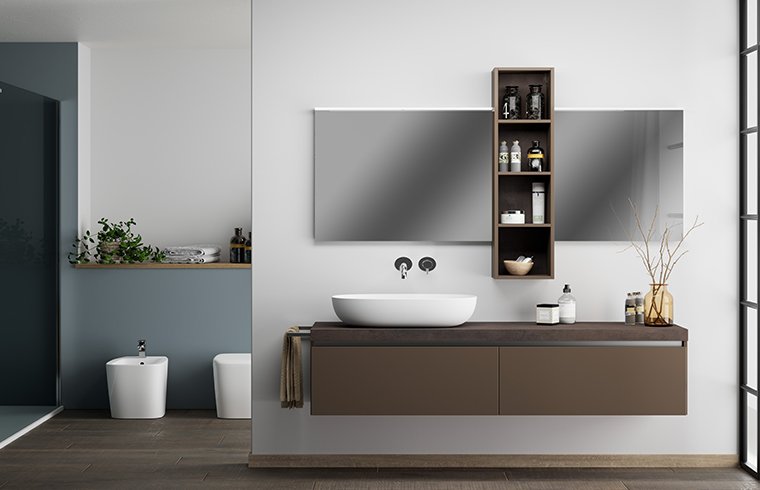 Floating Vanities
Modern bathrooms or those with a small footprint will benefit from having a floating vanity. These wall-mounted vanities don't have legs, giving them the appearance of floating and making a bathroom feel more spacious.
Corner Vanities
Corner vanities work well in tiny bathrooms, powder rooms or bathrooms with an awkward layout. They take up very little room and come in traditional and modern styles. Because they're so small, they offer little counter space, so keep that in mind when making a selection.
Double-Sink Vanities
With a double-sink vanity, sharing is no longer an issue. Couples, siblings, roommates and others can benefit from each having their own sink. If you're remodeling and graduating from a single-sink vanity to a double-sink vanity, measure carefully to ensure you have enough space.
Tops
You'll also need to decide if you'd like to purchase a vanity with or without a top. Installing a vanity with a top is easier, but the downside is that you're limited to the top that's sold with the vanity. Purchasing a vanity without a top gives you the opportunity to choose your material. Countertops are available in a range of materials, including solid surface, glass, and cultured and natural stone.
Steps to measure
Step 1: Determine Project Scope
If you're replacing an existing vanity with the same size, simply measure the length, width, and depth of your current vanity and choose a replacement with the same dimensions. If you're starting from scratch, your bathroom's available space will dictate your next steps.
Step 2: Measure the Width of Your Space
To find the width of your space, measure from wall to wall (side to side), taking into account where your bathroom and shower doors swing. Make sure these doors won't hit your vanity. To accommodate a single-sink vanity, you'll need at least 18" of width available. For a double-sink vanity, you'll need at least 48" of width available.
Step 3: Measure the Depth of Your Space
To find the distance of usable space, measure from the back wall outward. Remember: you'll need clearance for vanity drawers and doors to open, and enough room for traffic to pass by easily. We recommend at least 30" of clear floor space in front of your vanity in order to feel comfortable walking through. The most common vanity depths are 17" – 24".
Step 4: Measure the Height of Your Space
To find the right height for your vanity, measure from the floor up, factoring in faucet height and existing features, like the placement of a potential backsplash and electrical outlets. For floating vanities, adjust the mounting so your countertop sits waist-high (or slightly lower for small children). The standard vanity height is 30" – 36". However, more recently comfort-vanity heights are 36" tall.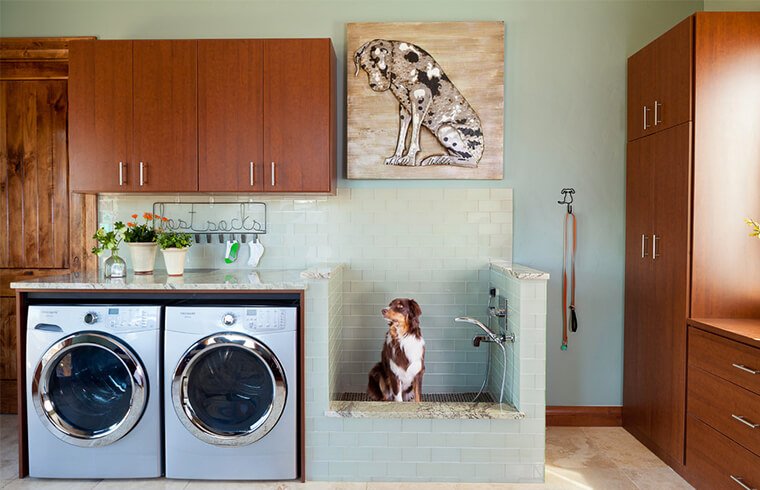 About us
To be professional, the core concept posed to provide customers a full set of premium service with quality products, professional pre-sales, secure after sales, optimal solutions.
BFP was established with this concept. BUILD FOR PROJECT stand for our service field, which is overseas engineering. BUILD FOR PROFOESSIONAL position that our clients are overseas professional engineers and builders. BUILD FOR PEOPLE represents the essence of building, which is the habitat of human body and mind, as well as the harbor of family happiness. BFP not only provides professional solutions for customers, but also considers the user-friendliness and their life quality.
It is our unswerving pursuit to bring every customer quality products and wellness. If you are looking for a reliable merchandise of vanity cabinets, please contact us now!