The 129th Canton Fair Successfully Closed ,Global Trade Flourishes Despite COVID-19 Pandemic Challenges
Views: 465 Author: Site Editor Publish Time: 2021-05-13 Origin: Site
As a leading trade show in China, the biannual China Import and Export Fair, better known as Canton Fair, has helped to inject strong vitality into world trade, even amid the outbreak of the COVID-19 pandemic.

Held from April 15-24 online, the current 129th Canton Fair is not only a powerful measure to consolidate China's achievements in epidemic prevention and control and economic and social development, but also a demonstration of the country's innovative development of foreign trade, offering opportunities for global traders.
The 619 companies with the Guangzhou trade delegation, for instance, have achieved fruitful results at this fair, with more than 90 percent of them receiving intention orders, with orders totaling nearly 5,000. Guangzhou, the capital city of Guangdong province, is the permanent host of the offline Canton Fair.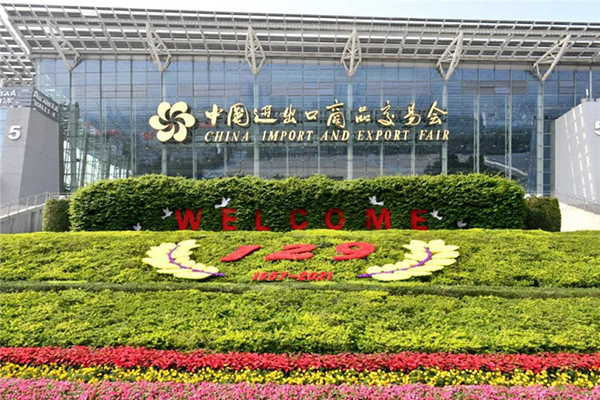 To better serve foreign trade companies with online exhibitions, the 129th Canton Fair has made further improvements for its official website, covering the optimizations of user registration, navigation and search, mobile terminal applications and intelligent customer services, and has been well received by exhibitors and buyers from home and abroad.
The official website has improved functions including online exhibition management and customer services, and added new features such as information distribution and online store sharing, which has helped to facilitate negotiations between companies and their customers, according to exhibitors at the 129th Canton Fair.
In addition, some companies said during the online exhibitions, they are able to quickly generate QR codes for multiple social media platforms, including WeChat, Facebook, Twitter and Linkedln, to share information with their customers, further improving the efficiency of negotiations.
In the face of the spread of the epidemic and the uncertainties of foreign trade, many foreign trade companies are committed to exploring diversified markets, which not only helps them expand their client bases, but also injects momentum into their innovative development.
As the online Canton Fair continues to optimize (its services) and customers become used to online exhibitions, the number of our visitors and inquiries have increased significantly compared with last year. Through livestreaming promotional events, we have lured a raft of customers and opened up new markets in the North America.
At this fair, we have received more than 10 inquiries from new and regular customers, and signed intentions for orders worth $200,000, with deliveries scheduled to September.
At the 129th Canton Fair, BFP has made efforts in improving the product display and product profiles and promoting our popular products, which has helped the company obtain an increasing number of orders and expand its market.
Hope in the future we can go back to face-to-face Canton Fair and meet some more new customers from all over the world after the pandemic is over!!