Kitchen Cabinet —— an Integral Part of a Kitchen
Views: 639 Author: Site Editor Publish Time: 2021-08-17 Origin: Site
Kitchen cabinets are an integral part of any kitchen remodel. Kitchen cabinet design includes everything from the layout of your cabinets to the materials and finishes you use to complete your look. If you are looking to renovate your kitchen, you may want to explore kitchen cabinet design ideas before you start your project.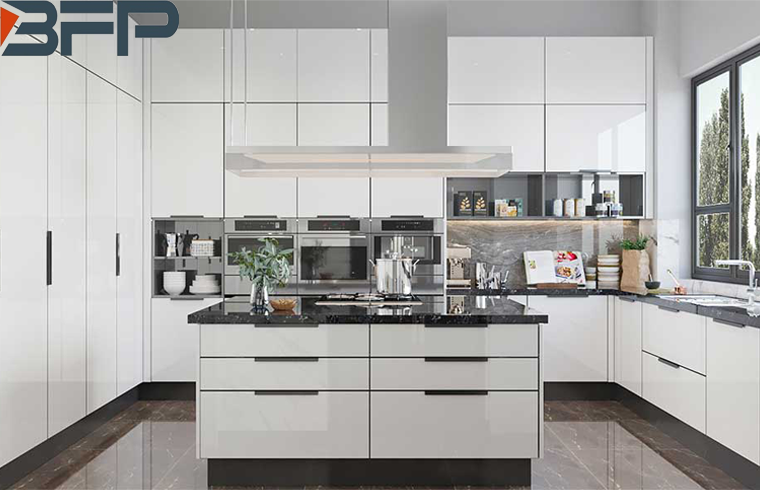 Considerations of Kitchen Cabinet
There are many things to take into consideration when planning your cabinets.
First is to consider placement of the cabinets. Open floor plans have become a common trend, and the placement of your cabinets will reflect whether you decide to follow this trend or stick with a more traditional layout. Cabinets may be used both above and below the kitchen counter to create a divide between your kitchen and living or dining room in a more traditional way. Cabinets may also be placed in an island in the middle of your kitchen allowing for the more open floor plan of a modern kitchen.
what's more, consider the materials you'll use in your cabinet design. Wood cabinets are a popular choice, though there are some alternative finishes like stainless steel, laminate, and solid surface that you might like as well. More exotic woods and higher-end materials like stainless steel or glass may increase the cost of your kitchen cabinet design.
Next, consider cabinet doors. Door style is an important component of kitchen cabinet design as it commonly defines the style of a kitchen. Modern cabinets have a more streamlined design featuring straight, clean lines without extra ornamentation. Traditional cabinets often include raised panel doors, or they might feature details like wainscoting or curved posts. Cabinets resembling furniture found in the rest of the home are also found in more traditional kitchen design.
Get Inspired: Beautiful Kitchen Cabinets
Hardware can give you an opportunity to express your personal design style. It is an inexpensive and easy way to change the look of your cabinets. Faux finishes and brilliant paint colors can also be inexpensive ways to make a high impact on your cabinet design. Hardware, paint and glazes can all be purchased at numerous budget retailers and can be used with relative ease by you to make changes at minimal cost.
Whatever details you decide to go with when choosing your kitchen cabinet design, know that it will make a big impact in your home. Take some time to check out all the different combinations. The sooner you map out a plan for your new kitchen, the sooner you can get in there and start cooking or eating.
About Us
BFP was established with this concept. BUILD FOR PROJECT stand for our service field, which is overseas engineering. BUILD FOR PROFOESSIONAL position that our clients are overseas professional engineers and builders. BUILD FOR PEOPLE represents the essence of building, which is the habitat of human body and mind, as well as the harbor of family happiness. BFP not only provides professional solutions for customers, but also considers the user-friendliness and their life quality.
It is our unswerving pursuit to bring every customer quality products and wellness. If you are looking for a reliable merchandise of kitchen cabinets, please contact us now!