How to Choose the Right Kitchen Cabinet Materials for Your Project
Views: 598 Author: Site Editor Publish Time: 2022-11-11 Origin: Site
Elegant cabinetry can give any home the outlook that appears to be worth a million dollars. If a kitchen has beautiful storage doors, there's no saying of what other delicate interior details you can find in such a building.
Because cabinets play such an important role in defining the style of a kitchen, it's critical to partner with a reputable and reliable kitchen cabinet manufacturer for quality products.
Yes, sometimes it appears that cabinetry maybe relatively superficial when compared with building elements, but because kitchen cabinets account for well over a quarter of a kitchen renovations budget, interior planners and architects must conduct extensive studies before deciding which to use or go for.
Choosing the appropriate material is undoubtedly more crucial than design and functionality when selecting cabinetry. Here's the knowledge you should have about each material choice.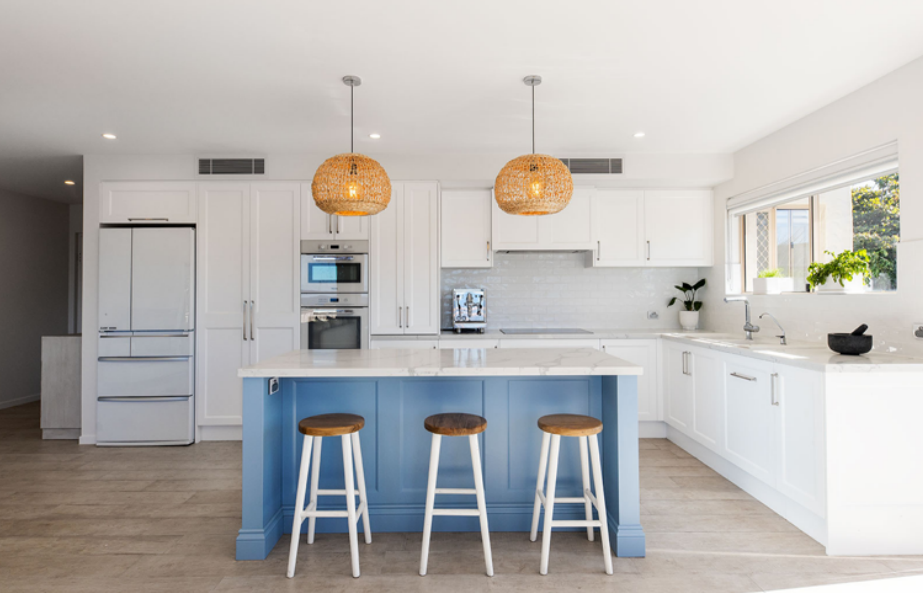 1. Medium Density Fiberboard
MDF is a high-quality composite material composed of reused wood fibers and resin. It's CNC-milled under increased pressure, mostly in single piece frames with the hollow board cut out in the middle.
These materials are closely packed and generally bulky. The MDF appeals to customers because it is resistant to splitting and chipping, making it extremely simpler and easier to paint over. MDF is also even and more regular than plywood.
2. Plywood
Many cabinet designers prefer to make plywood materials not only because it is a cheap material, but also because it is said to be more resistant to dampness and more stable than MDF.
Thus every plywood cabinetry board is patterned like a sandwich, with thin wood piles bonded on each other. For additional durability, the outside is coated with an unprotected plastic sheeting, wood coating or thermofoil.
3. Particleboard
Particleboard cabinets are perhaps the smallest traditional cabinet-building technique. Particleboard is made by combining wood chips and particles with a bonding agent, which are then bonded with each other to form panels. This blend is the least firm of the choices because it is essentially shards of wood ground into small pieces, and the adhesive serves as the only substance keeping it together.
4. Stainless Steel
While stainless steel lends a desired modern touch to a kitchen, it is not as attractive as wood. Although stainless steel is more frequently utilized in commercial kitchens, it is difficult to remove hand prints and dents. Stainless steel does not expand and shrink like wood, making it an ideal material for damp environments.
Cabinets are typically delivered fully prepared to set up, but semi-custom choices are ideal if you want a little more control over the finished product. Drawers are a component of cabinetry that many people seem to miss.
Typically, these are constructed of a similar material to the cabinet box, but on high-quality cabinets, they may be produced from solid wood to resist future abuse. The front of the drawer will most likely be made of solid wood or MDF.
In Need of a High-Quality Kitchen Cabinet?
A well-constructed cabinet necessitates a great deal of knowledge. Because cabinets take up the bulk of space in a kitchen, their design and appearance can serve as the room's lone unifying architectural features.
As a result, it is critical to work with a dependable and reputable kitchen cabinet manufacturer. We have the latest technology at BFP Industry Co., Ltd. to design durable and best quality products.
Our shipping system is unparalleled, and your ordered goods will be delivered to you in any part of the globe. Kindly click here to double-check and place your order as soon as possible.