Things You Should Know About Kitchen Cabinets and Their Manufacturers
Views: 1542 Author: Site Editor Publish Time: 2022-01-11 Origin: Site
Having numerous cookware in your kitchen may be a great possession. However, not having a suitable kitchen cabinet to house the cookware in a well ordered manner may not be good enough.
Having a kitchen cabinet to arrange your cooking utensils can instantly give your kitchen the classic look that presents your personality to people. It makes your visitors, friends and families acknowledge you as a well ordered individual.
But, wait...."How do you choose Kitchen cabinets that will perfectly suite your kitchen?" "What do you need to know before making your choices?" The answer to these questions is by firstly finding the right Kitchen cabinet manufacturer.
In this article, we will walk you through some important things you need to know about kitchen cabinets and their manufacturers.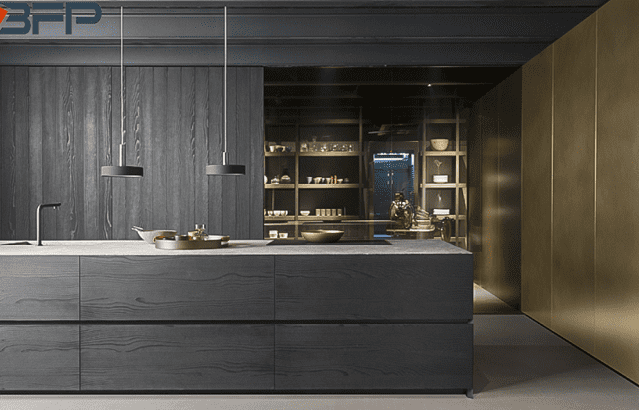 1. Choosing the right Kitchen cabinet manufacturer
Before you try to purchase kitchen cabinets for your home, office or industry, you should firstly create enough time to find a Cabinet brand that has a Kitchen Cabinet Manufacturers Association (KCMA) certification.
KCMA certified kitchen cabinet manufacturers can supply you with kitchen cabinets that have high quality and integrity. These kitchen cabinets are well designed to withstand harsh conditions such as high temperatures, chemical corrosion, staining and high humidity level.
KCMA certified kitchen cabinets thus perform excellently above and beyond their traditional function in the kitchen.
2. Choosing the right design of Kitchen cabinet
Kitchen cabinets are usually fashioned as Stock cabinets, semi-custom cabinets or custom cabinets. These Cabinets are designed differently with respect to dimension, time taken for assembly and application.
If you order for a stock Cabinet from a trusted Kitchen cabinet manufacturer, it can be easily built for you within few days and delivered to you. This is because Stock Cabinets are easily customizable and also more affordable.
In contrast, semi-custom and Custom Cabinets can take many weeks to build. This is because they have to be built to meet your demand specifications. However, you may choose to order for Custom Cabinets if your major goal is to get a kitchen cabinet that ideally fits your kitchen.
3. Choose Cabinets with Built-In Storage
choosing a kitchen cabinet with built-in storage may turn out to be a very wise decision. If the kitchen cabinet has rollout sleeves and wine racks, these will make it easier for you to organize your cooking utensils such as pots, plates and pans as well as arrange your wine bottles in a classic way. This will create enough space to arrange some other accessories in your kitchen.
4. Choose the right Kitchen Cabinet color
You need to choose a color that will perfectly suite the background color of your kitchen. For example, if the internal wall of your kitchen is light-coloured, you may consider choosing a kitchen cabinet built with darker coloured wood like Mahogany. This ensures that your kitchen cabinet is not concealed by camouflage.
If on the other hand, your kitchen is painted with a cold color, then choosing a Kitchen cabinet with lighter colored wood such as oak will be a wise decision. Choosing the right color of kitchen cabinet will give your kitchen a unique sense of style that makes your kitchen appears more classic, spacious and airy.
Purchase High Quality Kitchen Cabinets from us
Are you in need of Kitchen Cabinets for your personal or industrial use? If so, purchasing from a Kitchen Cabinet manufacturer with integrity is a wise decision to make. Being a reputable, experienced and certified kitchen cabinet manufacturer, we offer you the best products that suit your need. Click here to view our products.