How to Choose the Right Kitchen Cabinets for Your Home
Views: 213 Author: Site Editor Publish Time: 2023-10-18 Origin: Site
The kitchen is often considered the heart of a home, and when it comes to kitchen design, the choice of cabinets plays a pivotal role. Kitchen cabinets not only provide storage but also define the style and functionality of your space. Selecting the right kitchen cabinets can be a challenging task, but with the right guidance, you can make an informed decision that will enhance your home's aesthetics and usability. In this article, we'll explore the key considerations to help you choose the perfect kitchen cabinets for your home.
Understanding Your Kitchen's Style
Every kitchen has a unique style that reflects the homeowner's preferences. Consider the following kitchen styles:
Traditional: Classic, timeless, and often characterized by raised panel doors, intricate moldings, and a warm, inviting ambiance.
Modern: Clean lines, minimalistic design, and a focus on functionality are the hallmarks of a modern kitchen.
Transitional: A blend of traditional and modern elements, transitional kitchens offer a balanced and versatile design.
Rustic: Natural materials, earthy tones, and a cozy atmosphere are key features of rustic kitchens.
Understanding your kitchen's style is the first step in choosing cabinets that will seamlessly integrate with the overall design.
Choosing the Right Cabinet Types for Your Needs
Cabinet types can vary in terms of design, functionality, and space utilization. Some common cabinet types include:
Base Cabinets: Standard cabinets that provide countertop support and storage space underneath.
Wall Cabinets: Mounted on the wall, these cabinets offer additional storage without taking up floor space.
Tall Cabinets: Ideal for pantries, broom closets, or as storage for larger items like baking sheets.
Specialty Cabinets: These include corner cabinets, pull-out pantries, and other specialized storage solutions to maximize space.
Select cabinet types based on your storage needs and kitchen layout.
Choosing the Right Materials and Finishes
Cabinets come in various materials, each with its own unique characteristics:
Wood: A popular choice for its warmth and versatility. Options include oak, cherry, maple, and more.
MDF (Medium-Density Fiberboard): An economical choice, MDF cabinets are known for their smooth, uniform surface.
Laminate: Durable and easy to clean, laminate cabinets offer a wide range of color and design options.
Metal: Sleek and modern, metal cabinets are ideal for contemporary kitchens.
Consider the material that suits your lifestyle and aesthetic preferences. Don't forget to choose the right finish, whether it's natural wood grain, painted, stained, or another option.
Balancing Quality and Budget
Kitchen cabinets are a significant investment. It's important to find the right balance between quality and budget. While it's tempting to cut corners, remember that well-made cabinets are a long-term investment that will enhance your kitchen's functionality and overall value.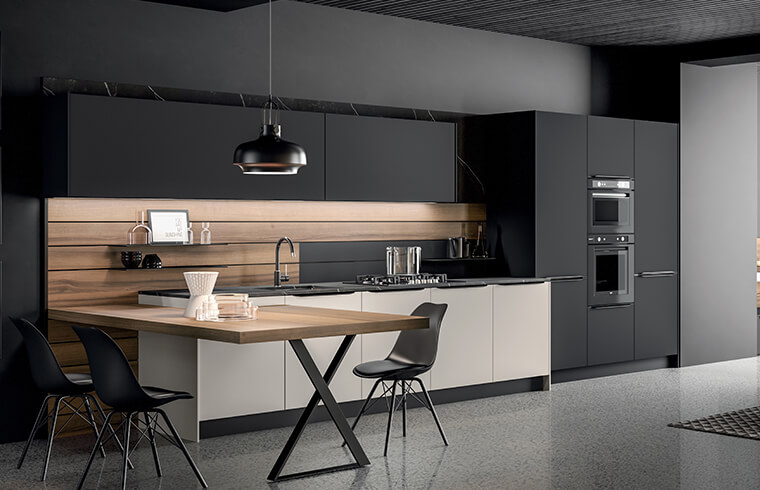 BFP - Your Partner in Crafting the Perfect Kitchen
Selecting the right kitchen cabinets is a crucial decision that impacts your home's overall functionality and aesthetics. Take the time to understand your kitchen's style, choose appropriate cabinet types, and carefully consider materials and finishes. At BFP, we offer a wide range of kitchen cabinet options that cater to different styles and preferences. Trust BFP to help you transform your kitchen into a space that combines beauty and functionality, making it the heart of your home.
When you choose BFP, you choose quality and craftsmanship for your dream kitchen.